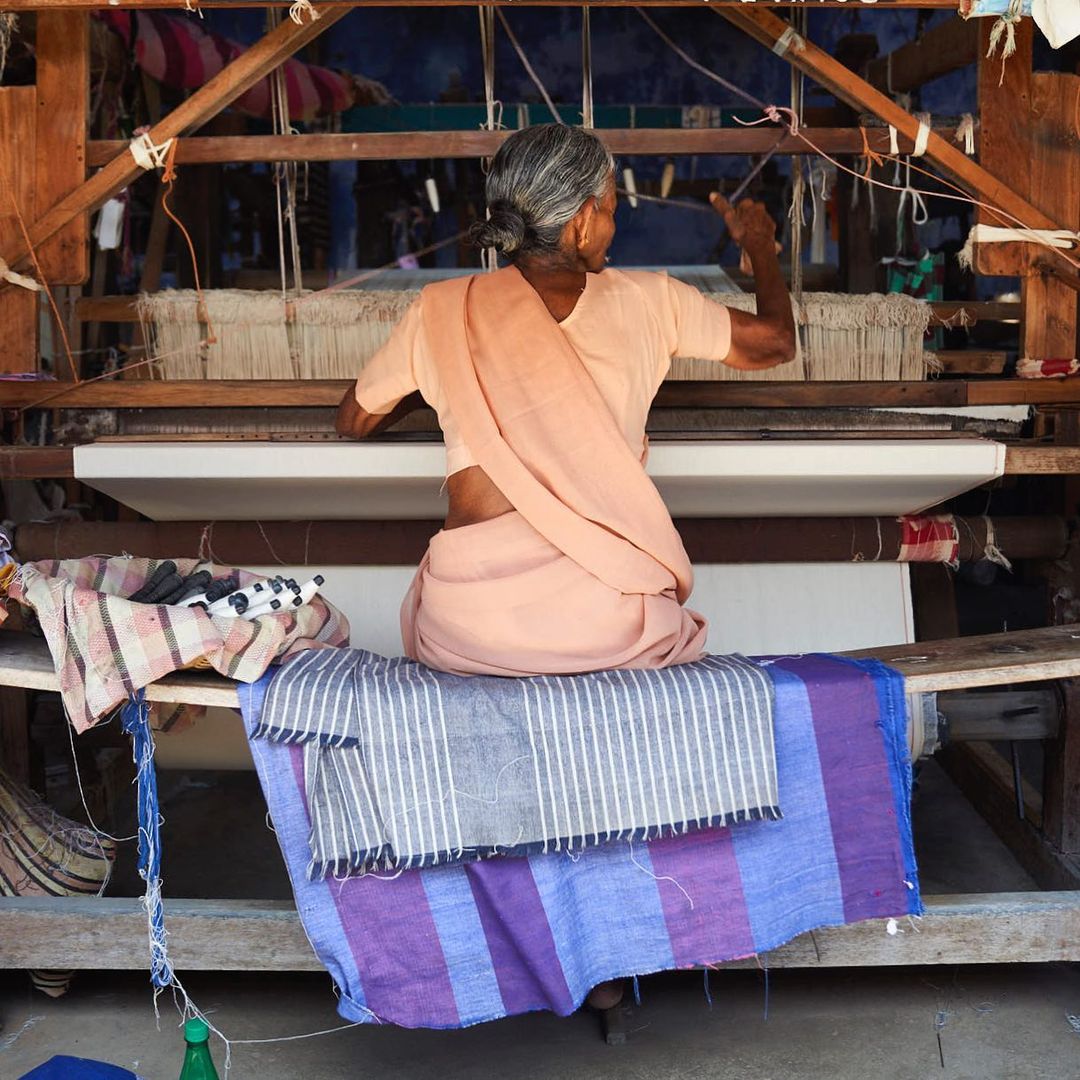 Erode, India
Ōshadi, pronounced aw-sha-dhi, means 'essence of nature' or 'healing plant' in Sanskrit.

The Ōshadi Collective's desire to respect and regenerate Mother Earth has led them through every process that goes into creating organic cotton, from printing and dyeing to weaving and spinning, and eventually back to the soil.
FROM ŌSHADI
Our Playcottons are produced in ways that preserve the integrity and beauty of Mother Earth and her people.
We believe in radical transparency. Our Playcottons are grown with organic farming practices, hand-woven and hand-dyed with natural plant dyes, and sewn in Erode, India.
Employees First.
Fair Trade

Our factories value their employees and the environment by issuing fair wages and quality working conditions.
Empowerment

We want employees to feel empowered, so we look for partners who value employee retention, promoting from within, with equal opportunity for all.
Transparency

We audit often and build personal relationships with every vendor to ensure accountability and honest communication.